EMS News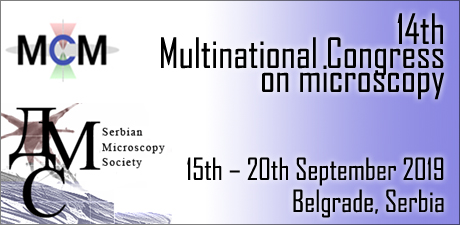 14th Multinational Congress on Microscopy (MCM2019)
EMS extension 2019
Welcome you to the 1

4th Multinational Congress on Microscopy to be held on

September 15-20, 2019 in Belgrade, Serbia.
The aim of MCM conferences is to become a worldwide forum for discussion on different application of various microscopical techniques of both experts and young researchers. MCM conferences have always been a good instrument for establishment of new liaisons between laboratories interested in similar projects.
Click here to see more information on MCM2019.
[Show all]