EMS News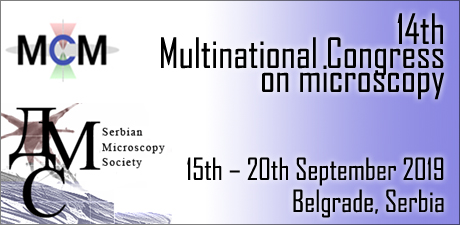 14th Multinational Congress on Microscopy (MCM2019)
EMS extension 2019
Welcome you to the 1

4th Multinational Congress on Microscopy to be held on

September 15-20, 2019 in Belgrade, Serbia.
The aim of MCM conferences is to become a worldwide forum for discussion on different application of various microscopical techniques of both experts and young researchers. MCM conferences have always been a good instrument for establishment of new liaisons between laboratories interested in similar projects.
For those of you attending this meeting, please join us at the EMS General Assembly on Wednesday, September 18, 2019 at lunch time.
At the occasion, many important matters including reports on EMS activities (budget 2019, OPAs ceremony, next EMC 2020, …) will be covered. Lunch boxes will be provided to the first 50 participants.
Click here to see more information on MCM2019.
[Show all]